$7,000
Schoolmaster Small Hack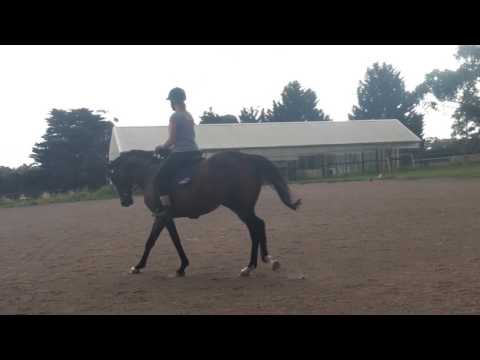 Description
15.1hh, 2007 brown TB mare. Annie is light, push button ride, making her an excellent rider/turnout mount, incredibly trainable and responsive, making her an exciting dressage prospect, typey and eye-catching for the show, ARC or PC rings. Would suit teen coming off galloway or pony or adult wanting reliable, competitive mount. Schooling some small jumps - not hers or her riders forte.
• Adelaide Royal 2012 top 8 Novice 14.2-15hh;
• EV State Titles Top 5 Newcomer Galloway 2012 and 3rd Rising Star Galloway 2012.
Won & placed in first dressage comp 2014. Many supremes, champions in rider & open classes.
Her performances have been limited due to rider commitments and having a foal (rising 2yo). Back in work since Feb 2017, will make her next rider a kind, reliable, enjoyable mount. She is a kind, quirky character to have around & a pleasure to do anything with. Annie does wind suck, this can be controlled with a collar or electric fencing. Excellent home is an absolute must. $7,000 firm.
Summary
Breed:
Height:

15.1hh
Age:

9yo
Sex:

Mare
Location: